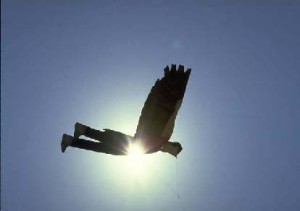 You will often find that many of the challenges and problems you are facing today are caused by issues from the past. Past events can haunt you and influence how you respond to the events in your life now. You can find yourself responding to an event in a way that harms you or holds you back simply because of the past.
Or you may find you have a habit such as smoking, drinking or anything else, that you desperately want to give up but can't for some reason. Again, this is often down to past events and emotional blocks.
The same goes for people who have the same relationship problems again and again or find themselves self sabotaging their success or happiness. It is down to emotional blocks that have formed in the past and need to be cleared so you can move forwards and create the life you want to live.
The Releasing Emotional Blocks program is a vocal hypnosis program that works with your sub-conscious mind to let go of the blocks that have been holding you back. You will find yourself free of the emotions and the blocks cleared as you let go of holding on to them and move forwards.
If you feel like you have the weight of the world on your shoulders then this is an ideal program for you. It will help you release the past so that you can move forwards and make the changes you desire in your life. With the Releasing Emotional Blocks program you can finally put the past behind you and move on to create the future you desire.
This is a downloadable CD quality MP3 that is 55Mb in size. The track is 55 minutes long.
Click the link below to listen to a sample from this hypnosis program.
Releasing Emotional Blocks MP3 Sample 1
Releasing Emotional Blocks MP3 Sample 2
Other Hypnosis Programs You Will Enjoy: