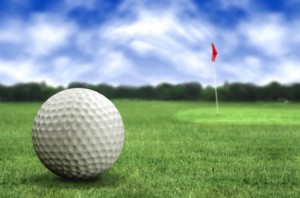 Every sportsman or woman dreams of being the top of their game and there is no exception when it comes to golf. Whilst practise will improve your skills, studies have proven that mental rehearsal provides a much needed edge for the perfect round of golf.
Scientists have proved that mental rehearsal or imagining you are doing something helps you to improve that skill. This audio program has been designed to work on the same principles and help you become better at golf without endless hours of practising. Working with your sub-conscious mind, this program will help you to automatically become better at golf.


This binaural subliminal hypnosis program has been created to help you become a better golfer unconsciously. After using this program you will find your skill level higher than ever before without being consciously aware of it.
This is a downloadable CD quality MP3 that is 85Mb in size. The track is 60 minutes long.
Click the link below to listen to a sample from this hypnosis program.
Improving Your Golf Skills Sample Track
Buy this program today by clicking on the Add To Cart button below.
Other Hypnosis Programs You Will Enjoy: