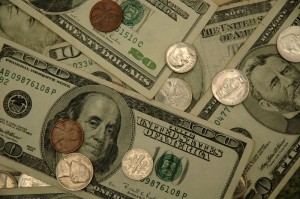 Money is something many of us would like more of in our lives. Often, it's not just a want, but a must to have more money. The problem is, as you get money it seems to slip through your fingers and disappear.
The problem lies in the beliefs you have built up over the years, many of which you inherited from your parents, about money.
The "We can't afford that" or "Money doesn't grow on trees" or "We never have enough money" or "People with money are bad" and many of the other beliefs that sabotage your efforts to have money.
The Accepting Money vocal hypnosis program has been specially created to help you leave behind the beliefs that stop you having money and make you comfortable accepting it in to your life.


This hypnosis program is especially suited to business owners and alternative therapists who feel uncomfortable charging what they are worth for their services. These are the people who feel bad every time they are asked what they charge or are given money for their services.
Accepting Money will help you to be more comfortable with money flowing to you (instead of away) and works with your sub-conscious mind to make getting money a pleasant and pleasurable experience.
This is a downloadable CD quality MP3 that is 52Mb in size. The track is 55 minutes long.
Click the links below to listen to a sample from this hypnosis program.
Accepting Money Sample Track
Accepting Money Sample Track
Other Hypnosis Programs You Will Enjoy: