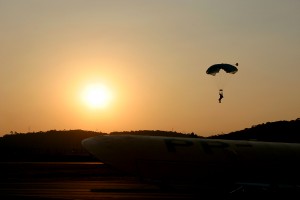 Have you ever wanted to have a bit more confidence? Maybe to talk to that guy or girl you've always wanted to speak to? Maybe to do something you've never had the confidence to do or just maybe so you can feel more confident so you can get more out of life?
Confidence is not something you are born with, contrary to popular opinion, it is something that you develop according to your upbringing and how you interpret the experiences you have. It is also something that you can learn at any time in your life.
The Supreme Self Confidence binaural subliminal hypnosis mp3 program will work with your sub-conscious mind to help you feel more confident from the inside out. This means that you find yourself starting to be more confident without having to think about it, practice or concentrate on it.
Hypnosis works well with the sub-conscious mind to help you become more confident on the inside which is then reflected on the outside by your actions. Working with this program you will find yourself being full of confidence in everything you do and feeling fantastic! At last you can have the confidence to do what you've always wanted to do.
This is a downloadable CD quality MP3 that is 82Mb in size. The track is 60 minutes long.
Click the link below to listen to a sample from this hypnosis program.
Supreme Self Confidence Sample Track
Other Hypnosis Programs You Will Enjoy: