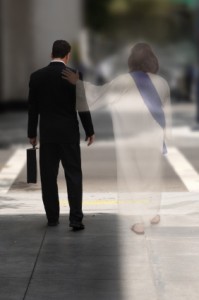 "I absolutely loved the CD and use it every day. It is very relaxing plus I did actually meet my guides. The voice on the CD is wonderful. I would love to see a full range of your products." From M.W. Dorset
We all have spirit guides. Advanced beings who are on the spirit plane. They are here to guide and help us on the journey that is our life. As we grow and develop often our guides will change, a new one more suited to our needs replacing the old one.
Spirit guides help you realise that no matter what happens you are not alone; that you are loved. They can provide you with a wealth of information and guidance to help you in your times of need.
Through the use of this CD you can meet your spirit guides and learn to communicate with them. They can advise, guide, and give you comfort and help whenever you need it. Spirit guides are loving non-judgemental beings who watch over us all, and provide unbiased advice to help us achieve our life purpose.
The Meeting Your Spirit Guides program is only available as a single vocal audio program, with gently relaxing music in the background.

"Yet again I am blown away by the wonderful quality of Jason's CD's with the latest 'Meeting Your Sprit Guides' guided meditation. The music is beautiful and fits perfectly with Jason's soothing voice, producing a calm and relaxing atmosphere in which to commune with the spirits. I found myself taken to a sunlit forest where I met a wonderful new guide. It's the clearest communication I have ever had with spirit and, as a bit of a beginner, it was a real breakthrough for me. I've listened to the CD several times now and the sights, sounds and aromas are getting stronger each time. Well done Jason on yet another fantastic product!" From N.B. Manchester
This is a downloadable CD quality MP3 that is 56Mb in size. The track is 56 minutes long.
Click the button below to listen to a sample from this hypnosis program.
Meeting Your Spirit Guides Sample Track
Other Hypnosis Programs You Will Enjoy: