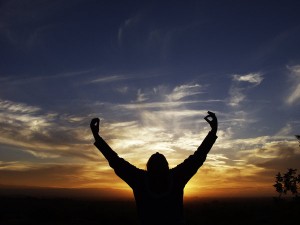 The people who are successful and get the most out of life are those that are motivated to do what they need to do, no matter how they feel or what is going on in their lives.
The trouble is, it can be difficult to find this motivation, particularly if you are not used to being motivated. How do you find this motivation?
The answer is through the power of hypnosis. This works with your sub-conscious mind to help you become motivated from the inside out. Through working with your sub-conscious mind you find yourself become motivated almost effortlessly, without having to consciously "force" yourself to do things.
With motivation there is literally no limits to what you can achieve. Whether you want to get a better job, earn millions, spend more time with your family or travel the world, you can do it if you are motivated.
Motivation is one of the major keys to success and through it you achieve anything you desire in life. The Get YourSelf Motivated program has been specially created to help you be a more motivated person and to achieve your dreams.
Have you ever felt you wanted to do something and not been able to manage it? You know, when it is so much effort to get off the sofa that you just don't.
This is a downloadable CD quality MP3 that is 57Mb in size. The track is 60 minutes long.
Click the link below to listen to a sample from this hypnosis program.
Get Yourself Motivated Sample Track
Buy this program today by clicking on the Add To Cart button below.
Other Hypnosis Programs You Will Enjoy: