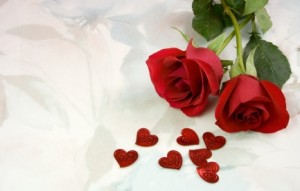 One of the biggest challenges we all face is finding our one true romantic love. Human beings are not meant to be alone but finding that special person can be a major issue for some people.
With a global society and long hours, it's becoming harder and harder to find the right person to share your life with. You could sign up for dating agencies and weed out the losers, psycho's and crazy people to find the decent people.


Or you could hope that you will bump in to your one true love in a Hollywood inspired meeting at the newspaper stand, coffee shop or train station.
Alternatively you can take control of your life and start attracting your one true love in to your life so you can meet him or her and create your dream life together.
This binaural subliminal hypnosis program has been created to assist you in attracting that one true love into your life. By working with your subconscious mind you will be more open to recognising and acknowledging love in your life and will unconsciously position yourself to meet that one true love.
Click the link below to listen to a sample from this hypnosis program.
Finding Romantic Love Sample Track
This is a downloadable CD quality MP3 that is 58Mb in size. The track is 60 minutes long.
Buy this program today by clicking on the Add To Cart button below.
Other Hypnosis Programs You Will Enjoy: