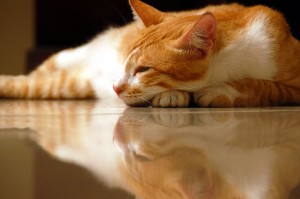 If you are one of the millions of people who are suffering from insomnia or broken sleep, then you need the Deep Sleep binaural subliminal hypnosis program.
Without a good nights sleep, you can feel irritable, lethargic and your reactions can be dulled. We all know how moody someone who isn't sleeping well can be, and it can affect your social and work life negatively.
This program has been specially created to help you relax at night and to have a good night's sleep. As this is a binaural subliminal program it can be listened to during the day to "program" your mind to sleep better at night.
For maximum effect, combine this program with the Restful Sleep hypnosis program and you will be able to change your sleep patterns and sleep better.
Click the link below to listen to a sample from this hypnosis program.
Deep Sleep Sample Track
This is a downloadable CD quality MP3 that is 85Mb in size. The track is 60 minutes long.
Buy this program today by clicking on the Add To Cart button below.
Other Hypnosis Programs You Will Enjoy: