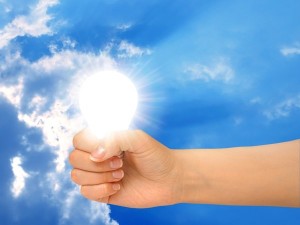 Creativity is a vital skill and one that not just artists need. A mom needs to be creative in entertaining her kids, particularly on a budget. A business person needs to be creative in solving problems and making sales, and so on.
There are many requirements for you being creative and in todays society, being creative can give you the edge in getting the job or career you really want.
So how can you become more creative if it isn't something that comes naturally to you?
The Creativity Booster binaural subliminal hypnosis program has been specially designed to help you become more creative. Human beings are naturally very creative but often this is stifled in childhood and buried in the sub-conscious.
This subliminal program works with your sub-conscious mind to help you access that inner creativity and bring it to the fore again. By working with this program you can become a more creative person and apply this to any aspect of your life, art, business, problem solving and more.
This is a downloadable CD quality MP3 that is 58Mb in size. The track is 60 minutes long.
Click the link below to listen to a sample from this hypnosis program.
Creativity Booster Sample Track
Buy this program today by clicking on the Add To Cart button below.
Other Hypnosis Programs You Will Enjoy: