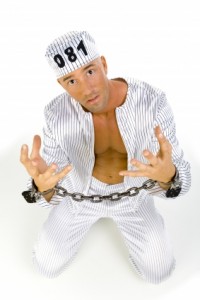 Controlling anger can be a difficult issue for some people. Whether your anger is brought on by a hormone imbalance, by stress or just by mis channeled energy, your anger needs to be controlled.
Anger can get you in to a lot of trouble and in extreme cases can find yourself in front of a judge being sentenced.
Often your anger feels like you have no control over it and you are an unwilling slave to it. Through hypnosis you can work with your sub-conscious mind to control your anger and for you to become its master.
The embedded subliminal messages combined with the binaural beats work in conjunction with your sub-conscious mind to not only have a calming effect but to allow you to redirect your anger so that it is no longer uncontrollable and causing you problems.
If you are someone who is suffering from anger management issues, this relaxing audio program will help you to overcome those issues and to become a less angry person.
Click the link below to listen to a sample from this hypnosis program.
Controlling Your Anger Sample Track
This is a downloadable CD quality MP3 that is 58Mb in size. The track is 60 minutes long.
Buy this program today by clicking on the Add To Cart button below.
Other Hypnosis Programs You Will Enjoy: