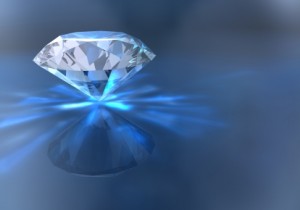 Ask anyone who has become wealthy and they will tell you that one of the keys to being rich is having the right mindset. With the right mindset you become open to opportunities which you spot and take advantage of and you work to develop your wealth rather than earning money to buy stuff!
The trouble many people have is they are caught in a poverty mindset – they are stuck in that vicious circle of not having any money, struggling to pay bills and not earning a lot of money. Their mindset reflects this but because they are stuck in this cycle they struggle to change their mindset. It's quite difficult when your pay check evaporates on the day you get it and debt collectors bang on your door to maintain a millionaire mindset.
The key is to make changes on a sub-conscious level rather than on a conscious level. This inside – out approach is highly effective because your sub-conscious mind guides you in everything you do every day. If your conscious and sub-conscious minds are not in alignment then you struggle – you struggle even more when it's your sub-conscious mind that is in disagreement.
Hypnosis is one of the most powerful ways for you to get your align your conscious and sub-conscious minds and get them to work together. Through hypnosis you can change your mindset even when you are in a non-abundant situation. Hypnosis is an excellent way for you to tap in to the Law of Attraction and create a mindset of success and wealth.
The Millionaire Mindset program has been specially created to help you develop that mindset and change your thoughts from poverty to wealth. When using this program you will suddenly become aware that your thinking has changed as you start to spot opportunities to make money and attract money to you.
This is a downloadable CD quality MP3 that is 57Mb in size. The track is 60 minutes long.
Click the link below to listen to a sample from this hypnosis program.
Millionaire Mindset Sample Track