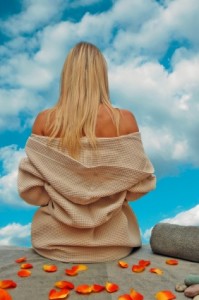 Arthritis is a painful problem for millions of people across the world. Pain, however, is something that can be controlled and lessened through hypnosis.
The Aiding Arthritis program has been specially recorded to combine pain relief and control with the activation of your inner healing potential to both reduce pain and work to heal your body.
The program consists of two professionally recorded hypnosis programs.
In the first track, you learn a method for pain control. A method that empowers your inner healer to rapidly reduce any pain that you feel. This is not a substitute for any medication, but a method to allow the pain to subside so you can continue with your daily activities. Rememeber that pain is a message from your body that there is a problem.
In the second track, your inner healer is activated and empowered to heal your body and free you of discomfort.
Please note that this program is not a substitute for medication or medical advice and you should continue to see your health care professional at all times.
This is a downloadable CD quality MP3 that is 52Mb in size. The track is 55 minutes long.
Click the links below to listen to a sample from this hypnosis program.
Aiding Arthritis Sample Track
Aiding Arthritis Sample Track
Other Hypnosis Programs You Will Enjoy: